Let's take a look at some of the tools that can help you as your start out in marketing…
Here are our top 5 tools we recommend to our clients that are free, easy to use, and will help them to better understand their marketing process online. In the future we will dive into some more specifics about each of the tools on this list as well as looking at some more advanced digital marketing tools but hopefully this list will give you a solid foundation.
This list is in no way comprehensive and each and every day we find more tools that help us in our day to day marketing tasks. What this list will do is give you a good introduction to how different tools work with digital marketing. Every tool on this list is free to use and will help you develop your understanding of digital marketing and your website.
So without further delay let's jump into our top 5 list of beginner digital marketing tools:
Google Analytics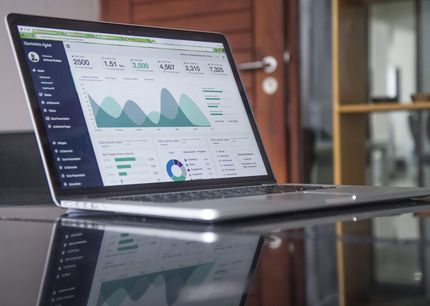 This one seems kind of obvious, google analytics should be the bread and butter of any self-respecting digital marketer. In terms of gathering data from your website and interpreting that data in a clear, concise and useful manner, Google Analytics is king. The platform allows you to add a tracking code to your website that then allows you to sync up to your GA dashboard, from this dashboard you can monitor a range of key analytics from your website and apply a range of different filters to help you refine and clean the data you are receiving to it's most useful form. Some of our favourite features of GA are as follows;
 
Device: Google Analytics allows you to see what devices your visitors are using to view your website, this allows you to optimise your content for those devices, for example, if the majority of your traffic comes from mobile (which most traffic does these days) then you want to ensure that your content is optimised for mobile.
Behaviour tracking: Google Analytics allows you to track certain behaviours on your website that allows you to react to the data in creative and engaging ways for your visitors. Bounce rate is one example of this, you can see a % of bounce rate on your console which gives you an idea of how many visitors aren't engaging with your content, for example, if your homepage has a high bounce rate then you may want to consider making changes to that homepage to reduce bounce rate. Similar to bounce rate, GA provides you with a conversion rate % for your website, this gives you an indication of the value your traffic is providing, a high traffic count with a low conversion rate is still bad for most businesses, this data can allow you to react to a bad conversion rate and make changes to allow visitors to complete their customer journey and create a more positive conversion rate.
Audience: Google Analytics offers an in-depth overview of your audience and provides you with data based on age, geographical location, the technology used, language and much more. You can apply filters for these categories to your master data and refine your data based on age or location for example if this is relevant to your business. The audience data is also an incredibly useful tool for anyone looking to create a buyer persona for their company, the data will provide you with a strong indication of certain key characteristics of your potential customers.
Ubersuggest
Ubersuggests is the brainchild of renowned SEO expert and influencer Neil Patel. The tool is completely free and offers excellent utility on many aspects of keyword marketing and SEO. This tool has always been one of our first stops when conducting keyword research for projects whether they are paid or unpaid keyword marketing campaigns. The tool provides information on the difficulty of organic and paid marketing for each keyword you search as well as telling you the search volume/popularity for each keyword. Some of our favourite features of Ubersuggests are the following:
Search by domain: Ubersuggests allows you to search for a domain which will then show you all of the top keywords that domain is listing for. This can be used for your own personal website in conjunction with tools such as Google Search Console to gain an overview of what keywords you are indexing for. That is not, however, the most useful aspect of this feature, the domain search is incredibly useful for competitor research and is a tool I frequently use for just that. You can search a competitor's domain on Ubersuggests and it will show you the keywords they are listing for if you find your competitors seem to have an advantage over you in traffic and CTR then understanding what they are listing for and what keywords they are optimising for may give you a competitive advantage.
Keyword Suggestions: Ubersuggests, as the name would suggest, allows you to search for a keyword or phrase and will then provide a list of suggested keywords that may be more relevant for you or may offer you a more competitive standing with higher search volumes, lower cost and a more unique angle of targeting.
Site Audit: This is a slightly newer feature to Ubersuggests however the platform now allows you to conduct a full site-wide SEO audit on a website of your choice. This can be fantastic for helping to identify any issues with your on-page SEO such as duplicate meta descriptions, missing h1 tags, and much, much more!
Hootsuite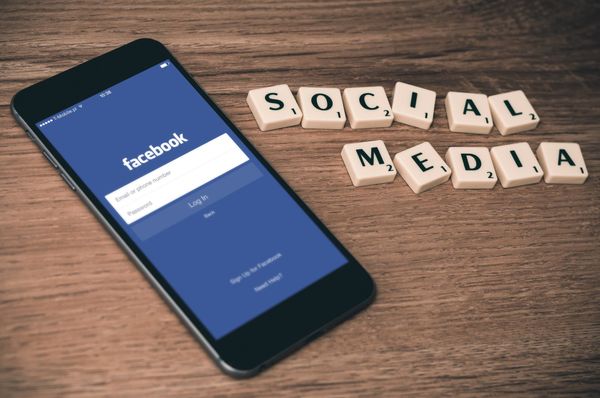 Hootsuite allows users to sync up multiple social media accounts on one single dashboard. From this dashboard, you can then schedule in social media posts using a calendar system to set the date and time these posts will be made. Regular social media content is pivotal to a social media marketing strategy and gaps in this can be detrimental to your brand. Hootsuite allows you to circumvent this by planning out your content far in advance, if a member of your social media team is on holiday for example then it is no problem, they can simply plan out their content before they go away and can schedule it to post in their absence.
The following are some of our favourite features of Hootsuite:
Multiple social media accounts: Hootsuite, as mentioned above, allows you to sync up multiple social media accounts to a single dashboard, this saves social media marketers lots of time switching between different tabs and accounts to make similar posts. The free version of Hootsuite allows users to add up to 3 social media accounts to one Hootsuite account and at a small cost, users can add much more.
Using Hootsuite allows you to free up time to focus on different aspects of your marketing strategy, even if that is doing further research for your social media campaign. Once you have your posts provisionally scheduled in on Hootsuite it frees up time for you to pursue other areas such as further research for those posts or the creation of graphic and video content to enhance those posts.
 Client based approach, if you are a digital marketer working for a client, using a social media management tool such as Hootsuite will allow you to plan the clients content for as long in advance as possible. That means you can do most of the content creation for their social media campaign in one sitting rather than having to revisit work for a single client each day. This allows you to consolidate your work into a single sitting and frees up time for you to pursue other clients.
Similarweb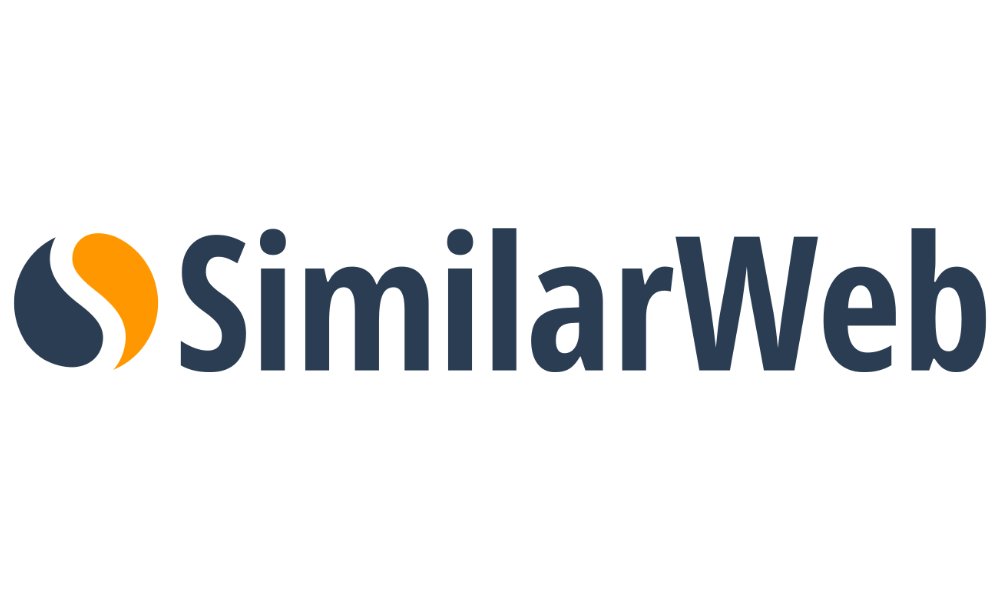 Similar web acts as an incredibly quick and easy tool for conducting some basic competitor research. Although the data may not always be the most accurate in some areas it is a good tool to get a snapshot of your competitors. As a third-party service, the data provided on this service will never be as reliable as in house data from services such as Google Analytics but it offers a good guideline for how a website is performing in terms of traffic growth, positioning, paid and organic marketing campaigns and traffic sources.
The following are some of our favourite features of Similarweb:
Position: One of the most basic but useful features of Similarweb is that it will show your website's ranking based on certain filters such as country and type of website/category. This is a good way to get an overview of how your website ranks in an industry as a whole or in comparison to certain key competitors.
Overview of Traffic: Again, although not as accurate as Google analytics data, the traffic features on Similarweb allow you to see where traffic is coming from for a website, social, search, paid etc. Further than this is then displays a break down of search traffic for organic vs paid.
Keywords Overview: Similarweb offers an overview of the top 5 paid and unpaid keywords being used to find a given website on a SERP (search engine results page). This is useful as a further method of keyword research for competitors and is particularly useful when used in conjunction with a website such as Ubersuggest.
Demographic Information: Similarweb allows you look at audience interests for the traffic to a website, this can be useful for gaining further insight into your traffic/consumers or for gaining information on competitors to help strengthen your own buyer persona.
Google Trends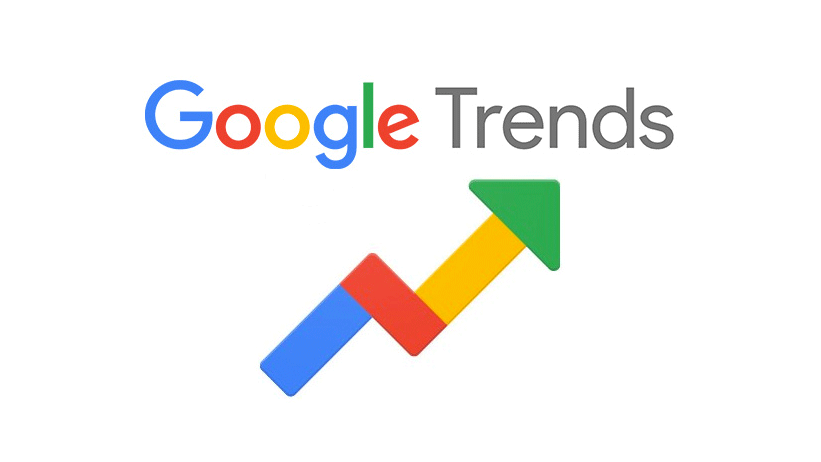 Google Trends does more or less exactly what it says on the tin, it shows you the data trends for search queries conducted on Google over a defined period of time. The service allows you to filter your data based on several categories such as location, data and type of search ie, arts, business, finance, etc.
Some of the most useful features and uses we have found for Google Trends are as follows:
Term comparison: Google trends allows you to search for multiple search terms within your defined filters and offers you a valuable side by side comparison of the popularity of each term over time. This is particularly useful for comparing the value of your keywords or planning certain marketing material for an optimal period of time such as comparing the search volume for toys at Christmas time or for chocolate at Easter.
Related Topics and Queries: Google trends provide information on related topics and queries in relation to your original search term. This acts as a valuable tool for keyword research as you can potentially gain inspiration for stronger or more competitive keywords and phrases from this information. This may also give you insight into what other areas of interest you can use to target traffic towards your website.
Geographical Filters: As mentioned above, Google trends allows you to filter the data by geographical location, this feature allows you to really narrow down the search queries for trending topics to very precise locations. The service doesn't just filter by country but by sub-region as well. For example, if I wanted to research the popularity of a particular brand I could filter it by city and compare interest in Manchester versus interest in London as an example. This is a very useful way of gathering information when creating regionally based marketing strategies and campaigns.
We hope you have enjoyed our very first Top 5 list on Lumos Digital Marketing. This list is designed to help people new to digital marketing get a basic understanding of how different tools can help them explore their digital presence. As mentioned at the beginning this list is designed around people new to digital marketing, in the future we will dive into some of these platforms in more detail as well as exploring more advanced tools and platforms.
Honourable Mentions
A top 5 list would seem a little short for digital marketing tools so we have also put together an honourable mention list of tools we used starting out in digital marketing and still use to this day. Follow the links on each tool for more information.
Google Search Console (now integrated into Google Analytics)
Answer the Public
Canva
Squarespace
MOZ
BuzzSumo
SEMrush
AHREFs