Get to grips with our top 5 digital marketing techniques to use in 2021 to help take your business to new heights!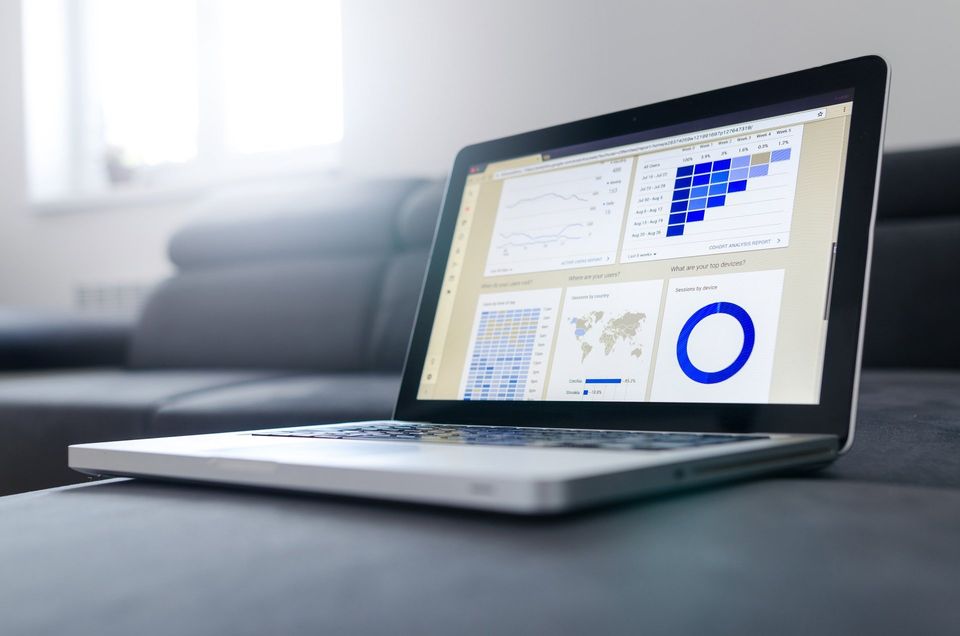 2021 for many businesses is shaping up the be a year like no other, after the turbulent ups and downs of 2021 many businesses are now looking towards the future and how they can use digital strategies and techniques to futureproof their business. Digital Marketing in many shapes and forms has been a crutch and a lifeline for multiple different industries during the pandemic and restrictions imposed by COVID. Many traditional business models have had to adapt and incorporate digital strategies into their wider, traditional marketing techniques.
In this article we are going to take a look at our top 5 suggestions for marketing techniques and strategies that you can use to help your business thrive in uncertain times such as SEO, SMS Marketing Platforms, PPC and much more. These techniques are tried and tested and have proven results for a range of different industries and business models. None of the techniques listed in this article are a quick fix, they require work and commitment to your marketing efforts but they can help you circumvent many of the restrictions faced by traditional marketing and often at a much lower cost.
1) SEO Marketing
SEO marketing has been around for as long as Google and other search engines have been a thing, essentially SEO marketing refers to the practice of optimising your website to appear higher up on search engine results pages (SERPs). This can be a really good way to get ahead of your competition when people search for your products or services. You won't see instant gratification when your pursue SEO but it is a really solid strategy to futureproof your business and ensure you build a strong brand that is visible. Some of the techniques used for SEO include:
Obtaining high-quality links from high authority websites back to your own website improves it's rankings – these are called backlinks

Adding high-quality relevant content to your website

Internal links between relevant pages on your website within your content

A well optimised and fast website that is responsive across all devices (mobile, desktop, tablet etc).
2) Paid Marketing
Paid marketing does essentially what it says on the tin but comes in many different shapes and forms in the digital marketing landscape. Doing paid marketing in the right way is one of the most cost effective ways to drive conversions and traffic to your website, brand and company. With the amount of data available to marketers you can create your ideal customer/buyer persona and target bespoke adverts that are relevant to them. This is a step forward from traditional TV and Radio paid advertising as you can tweak your paid ads to only target those that it is relevant to. You can run paid adverts on a multitude of different platforms from Facebook to Google and everything in between. Some examples of paid marketing include:
Display ads – these are the images you see on a website advertising a product or service, they could also be the video ads you see watching youtube etc

PPC ads – PPC ads refer to pay per click adverts, these are generally the ads you see at the top of a search results page on the likes of Google, you pay for each click to your website.

Social Media Ads – you can also run paid adverts on most prominent social media platforms such as Facebook and Twitter, you can pay for reach and clicks amongst several other models and use the data provided by social media platforms to target your audience.
3) SMS Marketing
According to Small Business Trends in 2020 the vast majority of people checked their phones 160 times per day. This is just a small glimpse into how deep the potential is for SMS marketing and although many marketers may try to convince you that it is a dated model of marketing, this couldn't be further from the truth. SMS marketing in it's current iteration is arguably one of the most powerful forms of digital marketing going. Unlike email marketing SMS marketing messages are much more likely to be opened whereas emails can often remain sat, unopened for days a time. With many users an SMS marketing message will likely be instantly answered. Some of the advantages of SMS marketing include:
High open rate – people are much more likely to pay attention to an SMS marketing message than an email or other digital advertisement.

Subscribe – SMS marketing can make it easy for your audience to subscribe to your marketing with ease.

Tracking – the technology involved with SMS marketing means you can easily track the performance of your SMS advertisements and react accordingly

Personalisation – most 

SMS Marketing platforms

 will allow you to add customisation to your advertisements, so they feel more personal to your audience
4) Social Media Marketing
Social media marketing is without a bout the 'sexy' form of digital marketing, most people now use social media marketing so the idea of going to this as your default platform for your marketing efforts is a no brainer. That being said social media marketing does have it's strengths and weaknesses, it can be really good to promote your brand, encourage impulse buying and attract new customers and demographics. That being said if a customer is looking for a service or a pre-planned purchase they might be much more likely to look to your marketing materials on Google or other platforms. Some of the advantages of Social media marketing include:
Visually Engaging – Social media is a very visual platform which means it can be great for marketing your products in exciting ways.

Audiences – you can create audiences using demographics and individual data from Facebook groups and pages to target the right people

Cost – although it has increased significantly in recent years if you optimise your targeting properly then social media marketing can be very cost effective

Free or Paid – although paid will see more immediate results you can build up a group or page to market your products for free in the long run as well
5) Email Marketing
Email is often dubbed the original form of digital marketing and the techniques and strategies used with it have been adapted and changed for other marketing techniques such as SMS marketing. Although old, good, relevant and engaging email marketing can still be incredibly powerful for your business and brand. Having an up to date and relevant email marketing list from your loyal customers or followings is a very powerful way to gain return customers and referrals and even a way of attracting new customers to different products. Some of the advantages of email marketing include:
Comprehensive Mail List – as a business it's important that you build up a comprehensive email list, this will allow you to update your customers on new product launches, retargeting, company changes, important updates and much more.

Straight to your inbox – there is a certain degree of formality associated with emails and people are often in the habit of regularly checking their emails multiple times a day, having your marketing messages being picked up in peoples inboxes is very useful.

Visually Engaging – Email marketing allows you to target your customers with a visually engaging message by taking advantage of email images, design and video.

Highly Personalised – There has been a big drive towards personalisation in email in recent years, no one wants to open a generic spam marketing email so many platforms now allow you to tailor your emails to the recipients; much like 

SMS Marketing Platforms

.
Ultimately this is just a short list to give you an idea of the 5 most common digital marketing strategies and techniques in 2021. Although each of these techniques is valuable in their own right we recommend that you take advantage of an integrated digital marketing strategy where you promote your brand and business across multiple digital marketing platforms to achieve the best results. That being said not everything on this list will work for you so talk to an expert to gain further advice or experiment with which ones work best within your nice and industry.
If you have any questions about anything in this article or would like to know more about once specific area of digital marketing then please do not hesitate to get in touch, we are always looking for more inspiration and direction for future guides that will benefit our readers the most.