Introduction to Search Engine Optimisation (SEO)
The world of digital marketing can seem overwhelming. With Lumos Learning we aim to simplify the complexities of digital marketing to help nurture and develop the marketers of the future! 
With that in mind, we have created our Introduction to SEO Article to help would-be marketers get to grips with one of the more technical aspects of digital marketing. 
SEO stands for Search Engine Optimisation and in it's most basic form is exactly that, the art of optimising your website to be liked by search engines such as Google, Bing and Duckduckgo. Throughout this article, we will look at what actions you can take using SEO to help your websites rank better across multiple search engines as well as helping you get to grips with SEO-related jargon to help you become a better marketer. 
Throughout this article we will look at: 
Chapter 3: Practical Implementation of SEO
Chapter 4: Monitor Performance and React
Search Engine Optimisation (SEO) is a great way for website owners to invest in their business in the long term. SEO won't provide the same immediate results as you would see from things such as Facebook Advertising or Google Adwords as it can take several months before you start to see the results of SEO work. What SEO is good for is helping you establish your dominance on the Search Engine Results Page (SERP) for high search volume Keywords (the queries people search for). 
Playing the long game and using SEO as part of a wider marketing strategy will help you gain an advantage over your competitors and may even allow you to reduce your spending on paid marketing efforts, after all the beauty of organic search engagement is that it doesn't cost for clicks beyond your investment into SEO. 
Chapter 1: What Is SEO and why do we need it?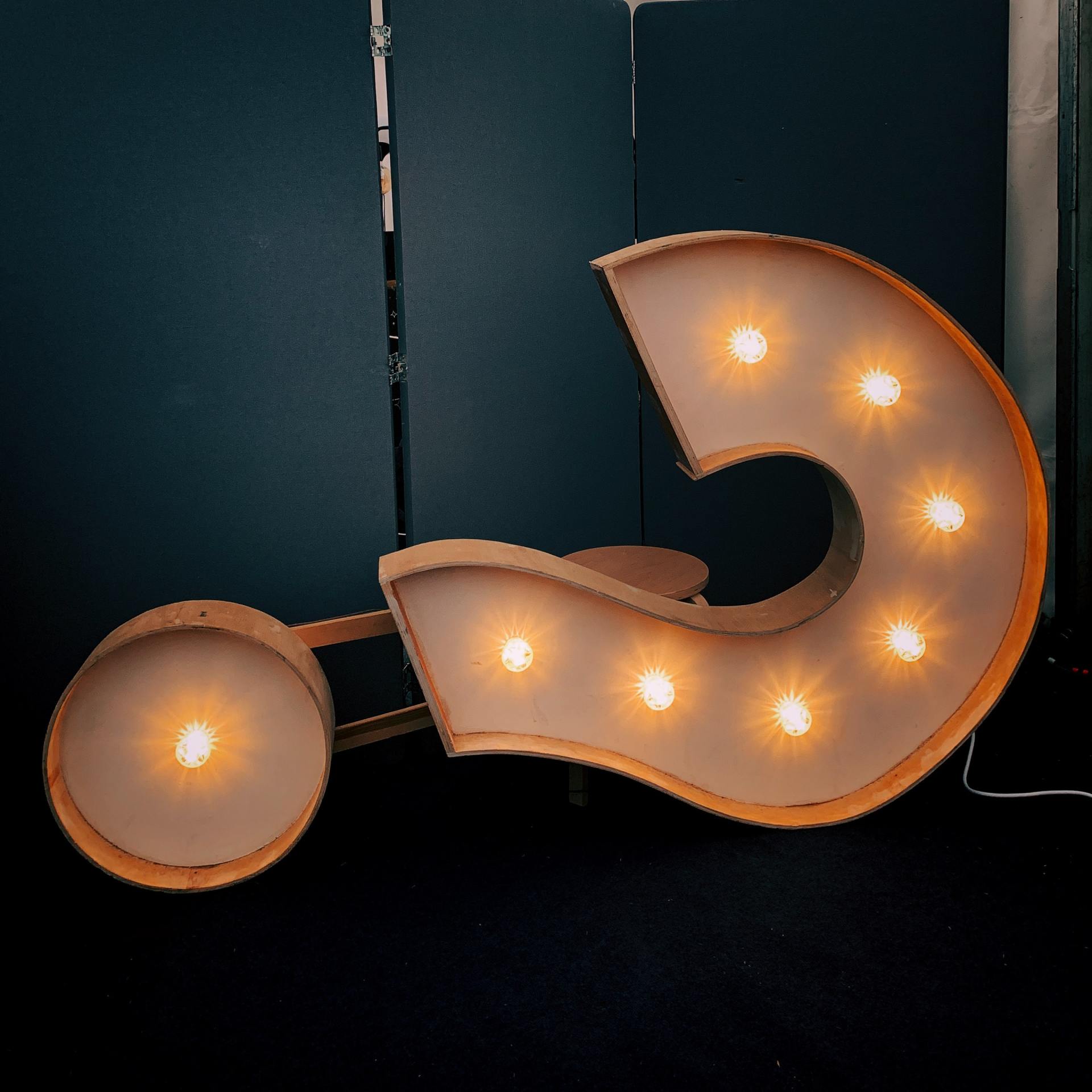 Why do we need SEO?
As mentioned previously, SEO stands for search engine optimization. Think of SEO as a long-term strategy for increasing organic traffic to your website, creating leads or sales, and establishing your website and/or business as an expert in your industry or niche.
So, the big question: Why do we need SEO? There's only so far paid traffic can get you, that is without generating an abnormally large bill, perhaps still generating mediocre traffic, leads, and sales to your business or website.
SEO allows you to create consistent, free organic traffic to your website. While this takes time to create and rank, the results pay dividends. If your business is physical, for example, a local coffee shop or convenience store, this too will create additional footfall to your business.
Instead of paying for traffic (paid ads etc.), once SEO strategies are implemented the traffic is more or less self-sufficient, generating consistent results. This is much more cost-effective than paid traffic, perhaps also resulting in customers with greater search or buyer intent.
You may be wondering: what is buyer intent and why does this matter? Buyer intent, also referred to as search intent is the stage of purchase or decision the consumer is currently at. For example, if a consumer searches the phrase, "is it worth hiring a professional to clean my windows?", their buyer intent could be perceived as low. On the other hand, if the consumer searches the phrase, "window cleaners available today in x area" then their buyer intent is high. To some extent, you can tailor your content, including keyword usage to target consumers with a higher buyer/search intent, thus equaling more sales compared to dead leads.
Adopting an SEO strategy not only allows you to generate free organic traffic, but this traffic may contain higher buyer/search intent. Consequently, this leads to an increased ROI (return on investment), with the only costs concerned with website management, content creation, outsourcing of content (you can also create this yourself if you have the time to keep costs down), and webmaster fees. While it may seem like a bundle of expenses, adopting an effective SEO strategy is much more cost-effective than consistently paying for traffic.
What is the difference between on-page & off-page SEO?
On-page SEO is focused on creating keyword-focused content and SEO optimised pages. On the other hand, off-page SEO is concerned with building backlinks, guest posting on other sites, and increasing the authority of your website.
All businesses and/or websites should adopt both an on and off-page SEO strategy. Think of on-page SEO as everything you or your webmaster can do on your website. For example, other than SEO-focused blog posts and content, this also includes alt tags, custom code, meta descriptions, headings, keyword usage, and more.
Conversely, off-page SEO is everything not physically on your website. As previously mentioned, this can include guest posting on other sites, building the authority of your site, and generating backlinks. However, off-page SEO also includes other factors such as social promotion, e.g. boosting Facebook posts, Instagram Ads, and pins on Pinterest, managing public reviews, setting up Google my Business, and the general reputation of your business in the public eye.
By this point, you're likely wondering: is it best to focus on on-page or off-page SEO? The answer is both. Arguably, you should pay more attention to on-page SEO as this is what you have more control over. However, without off-page SEO, your website will struggle to gain authority and higher rankings in search engines such as Google.
As a general rule of thumb: dedicate sixty-per cent of your efforts to on-page and forty-per cent to off-page. Many businesses choose to outsource their off-page SEO strategy, as this is arguably the more difficult of the two.
Outsourcing may include guest posts to other sites, managing public reviews, and building up your social presence through methods such as Instagram influencers, features on popular blogs, and creating an exclusive Facebook community or forum. In particular, off-page SEO can be overwhelming, especially for beginners.
The decision regarding whether you should outsource this ultimately depends on your SEO experience, budget, time constraints, and dedication to learn these SEO practices. Even the most novice in SEO can become sufficient, if not experts through practice, dedication, and the willingness to learn. However, you will make mistakes on the way, so be sure to have someone on hand to help should these occur.
SEO Terminology
If you want to understand SEO, it's important to know the basic terminology. Below you will find a few basic terms and their definitions to further help you understand the process and complexity of SEO practices:
SEO

 – search engine optimisation;

Backlinks

 – a hyperlink from one site pointing to another;

Branding

 – name, design, icon, or symbol associated with a business, person, or website;

Webmaster

 – a person who maintains one or multiple websites;

Analytics

 – a method of measuring the success of a website, e.g. views, bounce rates, etc.;

Bounce rate 

– the percentage of people who click off your website without interacting with your content or clicking another page;

Domain authority

 – how well a website will rank (how established it is);

Page authority

 – how well an individual page will rank;

Keywords or key phrases

 – words to target for optimal organic performance and reach;

Alt tag

 

– text that appears when you hover over an image or when the image is unavailable;

White hat SEO

 – SEO strategies fully compliant with search engines' guidelines;

Blogger outreach

 – relationship building with other bloggers in your niche;

Grey hat SEO

 – SEO strategies mostly compliant with search engines' guidelines;

Black hat SEO

 – practices breaching search engines' guidelines (not recommended);

Impressions

 

– the number of times your page has been seen (not necessarily clicked) in search results.
There are many more SEO terms; however, these are some of the basics you are likely to encounter. If you're unfamiliar with other terms, seek advice from your webmaster, SEO team, or even perform a quick Google search – the internet is full of knowledge.
However, if you're serious about your SEO efforts, learning this terminology is essential. While it may seem a little overwhelming at first, refer back to this Article chapter to refresh your memory. With that being said, getting stuck in with SEO efforts yourself is a great way to pick this terminology up, allowing you to speak to your webmaster, content writers, or other freelance creators as accurately as possible for the best results.
Remember: you don't need to know every term in the theoretical "SEO handbook." However, familiarising yourself with the basics is a great way to analyse your current efforts, allowing you to greater understand the success or shortcomings of your current SEO efforts.
How can SEO help a business grow?
Now that you're clued up on some of the basic SEO terms, let's discuss how SEO can help a business grow. Adopting an SEO strategy increases the authority of your website, allowing users to find your site and particular pages or pieces of content easier. The higher you rank in search engines (e.g. Google, Bing, Yahoo, and Duck Duck Go) the more traffic your site will generate.
The more traffic you receive, the more leads, sales, shares, and general engagement you will experience. Remember, if you have a physical store, this too will increase footfall, with locals and tourists easier able to find you.
Once again, it's important to note that SEO results will not happen overnight. For this reason, many businesses steer clear of SEO efforts and opt for paid traffic alternatives such as Google Ads, Facebook and Instagram Ads, and other paid strategies.
However, if you're looking to grow your business, maximising ROI and minimising expenses, then adopting an SEO strategy is essential. Furthermore, quality SEO strategies (e.g. quality content, a clean and professional website, and optimal user experience) allows you to build trust and credibility with your desired audience. As you likely already know, the more a consumer can relate or trust a business, the more likely they are to make a purchase or other engagement (e.g. signing up to your mailing list).
This trust and credibility are built overtime, and for this reason is why SEO is a long-term method of organic traffic and reach. Often, with many businesses, SEO efforts compound – results take a while to appear, but once they do they manifest altogether. We like to use the analogy of a train, slowly picking up speed throughout the journey. For example, if you create ten SEO long-form blog posts on keyword focused topics in your niche, these will likely not rank too well, to begin with (this is not always the case). However, as your site authority builds, a handful of these will perhaps dominate search engine rankings. And thus generating further organic traffic – the train has begun to pick up speed and your website will continue to grow, creating this compound organic effect.
Chapter 2: Keyword Research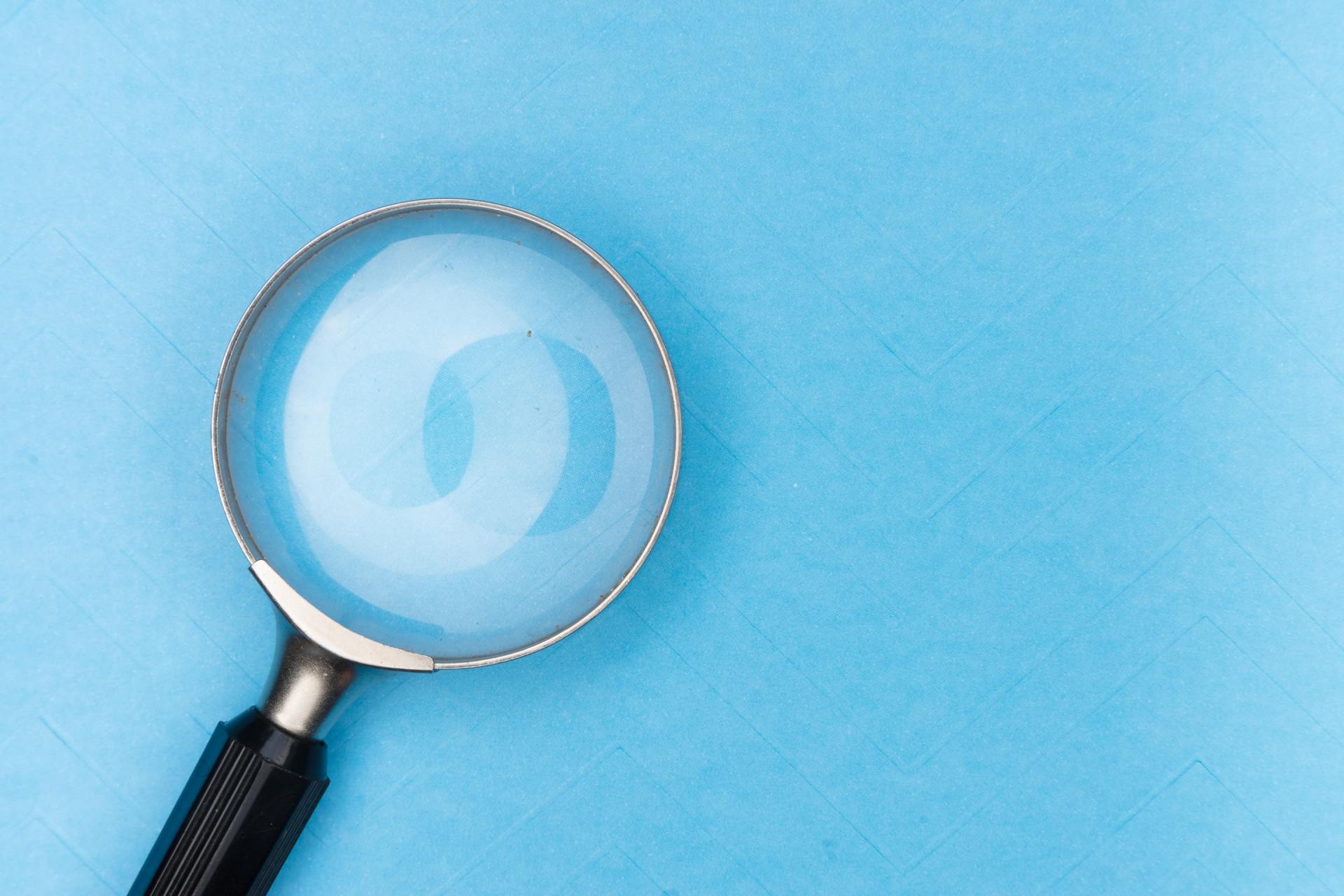 Chapter two will discuss keyword research and the many tools, techniques, and strategies used to outrank your competitors, thus increasing organic traffic and exposure to your website/business.
Competitor Analysis
Competitor analysis is an important SEO strategy and component of keyword research. However, this is often overlooked. To understand competitor analysis, we first need to define the term. Competitor analysis is the process of examining your competitors' websites, individual pages, content, and overall SEO strategy.
No website is perfect, we can always learn from one another. Perhaps one site achieves greater social shares whilst the other dominates organic rankings. At the most basic level, you can perform competitor analysis by analysing your competitors websites. You should pay attention to the following:
What do they do well?

Is there any content that is greater received than others (e.g., more social shares/comments)

Is there a view count on the posts?

Could you also write content on rival topics?
We can also take competitor analysis to another level, using keyword research tools – more on this in the next section. However, entering a rival website's details into one of these tools reveals it's backlink portfolio, most popular keywords, estimated traffic (and traffic value) and SERP (search engine results page) features.
Use this to your advantage and outrank your competitors. For example, one popular method of gaining backlinks is finding a rival post with several high-quality backlinks. Then, you create a similar, but improved version of the same post. Ensure the post is not too similar, however, more in-depth and a much more valuable resource. Next, email all websites providing a backlink to the rival site, emailing them to inform of your new in-depth resource.
Avoid asking for a link directly as this can be seen as forceful. If you do ask for a link directly, offer something in return. For example, sharing their post on your social media accounts, creating a unique pin for their Pinterest account, or sharing a piece of their content with your mailing list.
Remember: this, and many other SEO practices are based on an exchange of value. Provide something in return to increase your success rate, very few websites and owners will link to your resource just because you sent them an email telling them too…
Keyword Research Tools
Nowadays there is not just one keyword research tool, there are hundreds. Keyword research tools do exactly as they say on the tin; they are useful tools to find frequently searched keywords and phrases.
These tools provide an estimated search volume of the phrase, difficulty to rank for, and related terms to also include (depending on the tool). Keyword research tools are indispensable, providing you an edge over your competitors and allowing you to target keywords that actually rank. Not only does this save you time creating content, but this also increases organic traffic. You'll also see results much sooner compared to writing whatever you "think" will rank.
This is a big mistake many novice content creators and website owners make: they create content in hope of it ranking with little to no real strategy. Adopting SEO strategies such as keyword research will no doubt produce quicker results. Take our word for it.
Nonetheless, popular keyword research tools include:
Both Ahrefs and SEM Rush are premium tools, whilst Ubersuggest is free, but also comes with a premium upgrade for enhanced features. The price on these vary; however, Ahrefs begins at £77 per month, SEM Rush at £78, and Ubersuggest £29 per month.
Your choice of keyword tools is dependent on your intended use, for example, how often are you going to use the tool? Are you going to use other features other than keyword research? And can you make use of a free one?
As you've likely already figured, in general: Paid keyword research tools are better than free ones. Paid tools often show greater metrics and are also more accurate. For example, Ahrefs has a database of more than seven billion websites, second behind Google. Therefore, the metrics provided are more up to date, providing you with reliable and the best keywords to outrank your competition and thus increase organic search traffic.
There are numerous types of keywords you can rank for, two of the most popular are known as "trophy" keywords and "long-tail" keywords. These will be discussed in more detail in the following sections.
'Trophy' Keywords
Trophy keywords are the most popular, but often most difficult to rank for. For this reason it may be best to pay less attention to these keywords, instead devoting greater attention to long-tail keywords; more on this later.
Let's use the example of a local coffee shop in Manchester, England. Examples of trophy keywords could be as following:
Manchester coffee shop

Coffee in Manchester

Best coffee shop in Manchester, England?
As you can see, trophy keywords are fairly straightforward. However, this also means they are the most difficult to rank for, especially if your competitors are also utilizing SEO strategies.
Trophy keywords often provide the greatest number of organic traffic, but are also the most difficult to rank for. However, you should allocate both time and effort to at least attempting to rank for these.
If you're just beginning an SEO strategy, perhaps also just created a website then your authority is likely low. This makes it more difficult to rank for these terms. If this is you, focus a large percentage of your attention building off-page SEO, e.g. guest posting on other sites in exchange for backlinks, commenting on other blogs in your niche, and generally getting your brand name out there. The higher your authority the easier it is to rank for all topics.
Once your authority is somewhat higher, consider ranking for these trophy keywords. Tailor your content around these, adding these phrases and similar variations to your most popular pages (homepage, landing page, or about page) increasing your chances of ranking for these terms. You can also build backlinks directly to these pages, further increasing your rankings in organic results on search engines such as Google.
If you're just starting out, and even if you're not, you shouldn't solely focus on trophy keywords. Instead, include these throughout your content, ensuring these are not forced. Overtime, as your site authority naturally increases, and as a result of your off-page SEO efforts you will slowly begin to rank for these terms.
So, what do you do in the meantime? Other than inserting these keywords and phrases across the board, where should you devote the majority of your attention? The answer lies within long-tail keywords; a goldmine in terms of generating organic traffic.
Long-Tail Keywords
Long-tail keywords are commonly referred to as "low hanging fruit", for good reason. These keywords are longer than standard keywords, often five or more consecutive words or phrases. As these phrases are used less, fewer businesses or SEO efforts are devoted to ranking for these terms. Despite having lower search volume, the difficulty to rank is much easier.
However, just because these phrases are searched less does not mean they aren't searched "enough." Targeting multiple long-tail keywords will likely generate equal amounts, if not more traffic than one or two generic, "trophy keywords", with less effort, too.
Ranking content with long-tail keywords is easier, there's less competition and little need to build backlinks to individual pages or blog posts (although we still recommend this). Also, creating content whilst targeting this "low hanging fruit" may also result in increased rankings for these "trophy" terms, as previously discussed. Consider adding a small handful of these in your content, but only if they are relevant.
So, how do you find these long-tail keywords? As a first point of contact, you want to use a keyword tool, such as those covered towards the beginning of this chapter. Our favourite tool is Ahrefs, allowing you to search keywords adjusting metrics such as:
Keyword difficulty (set this between zero and twenty)

Keyword length (between three and eight is ideal)

Search volume (set this above 100)
This method of keyword research for long-tail keywords allows you to find ideal words and phrases to rank for, with much less competition than other keywords. Ahrefs also suggests "similar keywords", look to include a handful of these in your work too.
For most SEO novices and some experts alike, this is where their SEO strategy ends. However, there's another important step: Performing a Google search to identify other long-term keywords and phrases. Once you search a keyword or phrase in Google, scroll down to the bottom of the page where it says "searches related to keyword." If these are relevant include these, perhaps as headings. The same applies to other keyword suggestions by Google, i.e. what you could be searching for. This increases searcher intent, also informing Google that your content is relevant, accurate, and the best fit for the searched phrase. Do this correctly and you significantly increase the likelihood of ranking for these long-term and even trophy keywords and phrases. 
Keyword Questions
Finally, alongside both trophy and long-tail keywords, there are also what is known as "keyword questions." Keyword questions are exactly as they sound: Questions with a high search volume. As with all keywords, the difficulty to rank these depend on several factors (e.g. word length, website authority, a post/page's backlink portfolio), but are great for determining topic or blog post ideas.
Think of keyword questions somewhat as an "umbrella term." A term that sets the scene for your content, allowing you to incorporate primary trophy and long-tail keywords on the page or post. For example, if you run a coffee shop, a keyword question could be as follows:
Where is the best coffee shop in Manchester?

Who sells the best coffee?

Is there a coffee shop that sells homemade coffee in Manchester?
As you can see, often questions are fairly basic, but as we mentioned set the scene for a piece of content. However, besides setting the scene and creating topic ideas keyword questions also earn their place in the frequently asked questions (FAQ) section of a post or page.
FAQs are hidden SEO goldmines. Not only do you get to include multiple "keyword questions", thus generating further traffic to your website. But Google loves, and rewards those who include FAQs – especially if they are relevant. With the addition of an FAQ you are likely to gain SERPS, increasing website and post exposure by featuring on the first page of Google. Also, answering these questions promotes your post as more "relevant", increasing the likelihood of it ranking well amongst other, similar posts.
Many people also ask: What posts should I include in an FAQ? This depends on numerous factors, however, if upon performing keyword research you realize an abundance of questions, create an FAQ; even if this is just two or three questions. So, to summarise: if there's questions to be answered (e.g. people are searching for these) then create a short FAQ at the end of your blog post or page, but only if it's relevant. Don't go out of your way to add random questions to a post in the hope of generating more traffic. Instead, this will likely result in a Google penalty; disrupting the growth and SEO of your website.
Implementing Keywords
So, you've done your keyword research and now it's time to implement those keywords. Perhaps you've got a list of popular trophy, long-tail keywords, and questions, but don't know where to begin. Don't worry, we've all been there.
Before we get into how to implement these keywords, it's worth mentioning that SEO content writing isn't for everyone. In some cases, businesses or individuals may be best off outsourcing their content for better SEO results. Also allowing them to spend time on other, perhaps more important tasks. However, even if you're not writing the content, you can create an extensive SEO plan containing your keyword research.
But, still: how do you start? To begin with, it's worth implementing keyword questions first. Often, these questions can form headings (H2/H3), setting the tone of your content and allowing you to incorporate other related keywords under these headings. If you don't have any keyword questions, consider creating some yourself using your primary or secondary keywords. For example, if your primary keyword was: "best espresso coffee," your question could be: "Who sells the best espresso coffee in Manchester?"
Once you have the questions down on paper, it's worth creating other related headings. Each heading does not need to contain your keywords. In fact, "keyword stuffing" is detrimental to SEO performance, decreasing your ability to rank well in search engines. The term "keyword stuffing" refers to the overuse of a particular keyword. Avoid this at all costs, it's best to use keywords sparingly, but enough for the search engines to pick it up.
There are various SEO plugins for WordPress websites, with one of the most popular being Yoast SEO. Yoast has both a free and premium option, but the free option works just fine. Simply plug-in your keyword and work towards achieving a green SEO light (there are three rankings; red, amber, and green). As well as informing whether or not you've used a keyword too many times, Yoast SEO also illustrates other SEO components you can utilise to further optimize your content, for example, alt tags, meta descriptions, title tags, and internal and external links.
Furthermore, although not related to keyword implementation, Yoast also provides a readability score for your content. Once again, aim for a green light on this.
Chapter 3: Practical Implementation of SEO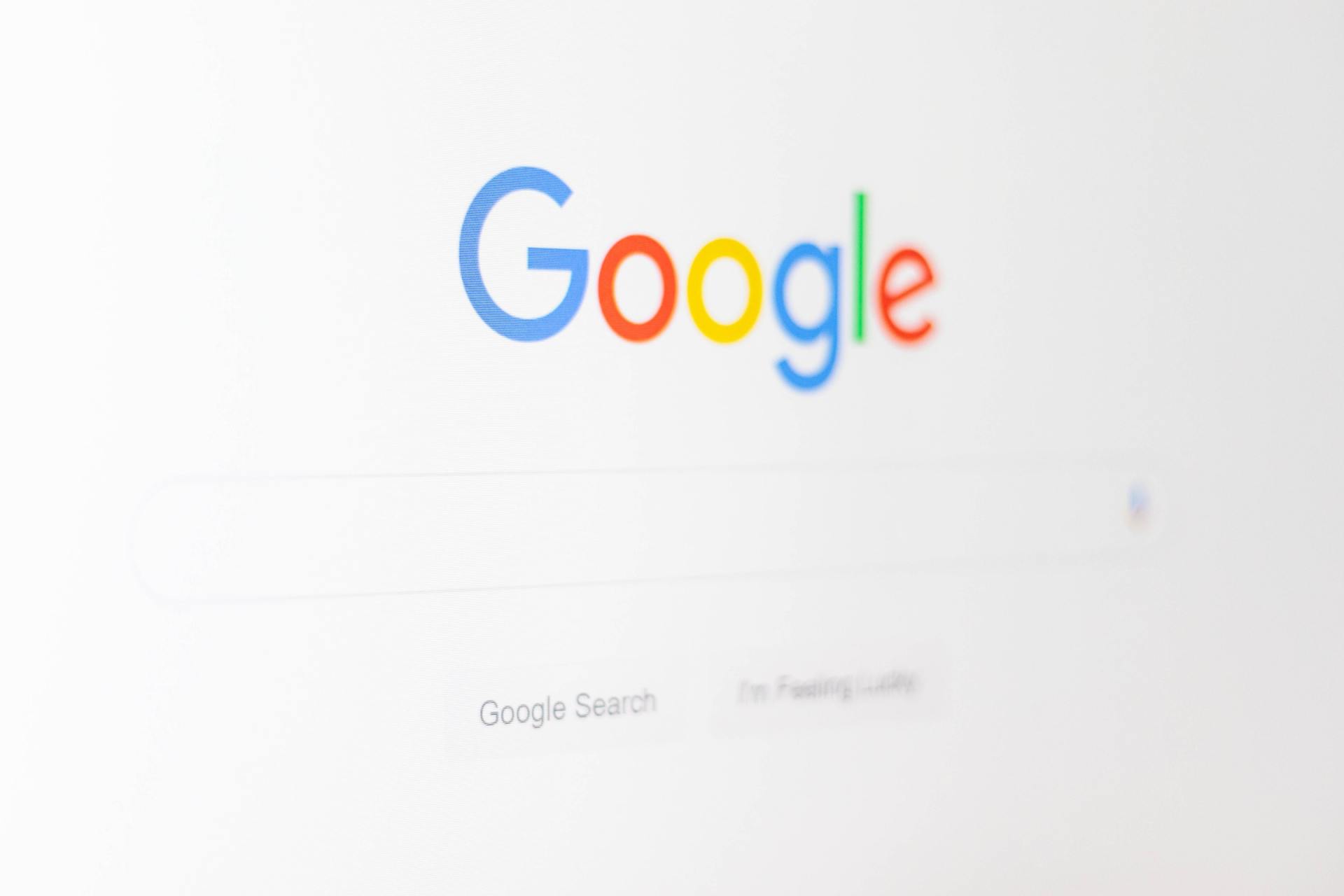 In this chapter, we're going to discuss the practical implementation of SEO. First, we will begin by discussing the importance of, and how to create an SEO strategy. Second, we will run you through how to set up Google search console and google adwords, and finally discuss how to build on-page and off-page SEO.
Creating an SEO Strategy
No matter the current size of your business or website, you should most definitely have an SEO strategy. And no, that doesn't just mean keyword research. If you're looking to achieve real results, which let's face it we all are, then developing a strategy is essential. Not only does this keep you on track to achieve results, but provides structure to what can only be described as "madness" – as we're sure you'll learn.
So, where do you begin? First, you should outline what SEO methods to incorporate into your newly found strategy, for example, keyword research, backlink building, increased social media presence and interaction, and further off-page SEO building. Once you've created a list of components, it's time to set goals, later creating a realistic schedule to achieve these goals. Notice the use of the word "realistic," if these goals aren't realistic then you're setting yourself and your team up for disappointment.
A sustainable SEO strategy beats a chaotic mess every time. This is especially true if you're the only person devoted to working on the SEO aspect of the business, saving you stress and the risk of burnout. A very basic SEO strategy would be to post at least one piece of SEO, keyword researched content every week for your website. Next, aim for one or two backlinks/guest posts per week. Throughout this process, share old and current posts on your social media accounts and interact with others on these platforms. Finally, ensure Google search console & Adwords are set up correctly, managing public reviews and ensuring your business details are up to date.
For businesses with too much on their plate, or are perhaps not confident in their SEO knowledge and ability, outsourcing this content can be a great idea. In particular, outsourcing guest posts is an excellent use of resources. This means you only need to write one piece of SEO-focused content per week, merely reading through guest post contributions. Also, if you're looking to fast track your SEO results, you can hire a team to build backlinks to your website and it's content. This is not cheap, however, can work wonders for your SEO and organic traffic reach. You can also build these backlinks yourself, but it takes a lot of time, effort, and energy – it's best to leave it to the pros for this one. 
Setting up Google Search Console & AdWords
Google search console is a tool you can't live without. Search console allows you to monitor various metrics and stats, not to mention submit new pages for faster indexing. Also, Google search console increases site security, allows you to monitor and resolve errors, and perform maintenance, and improve site performance.
To set up Google search console you will first need to create an account. To get started, click here. Once you've created an account:
Click the "add property" button toward the top of the page and enter the url of your website

Verify that you own the website (this can be done several ways)
Setting up Google search console is relatively straightforward, but the verification process often presents challenges for novice users. For further support on verifying your website, click here.
Once search console is up and running it'll take about a week or so for data to start showing. Also, you'll want to submit a site map if you haven't done so already. This can be done by clicking the "sitemaps" heading on the left side bar under "index." Submitting your site map allows search console to scan your website for any errors, as well as ensuring every page is indexed (showing up in search results).
Okay, now that we've discussed Google search console let's talk about it's bigger brother; Google adwords. Adwords is an advertising platform developed by Google, allowing you to target specific keywords and phrases, increasing site visibility in searches, on other websites, and elsewhere.
Setting up Google Adwords is easy, create an account by clicking here and proceed to answering the short questionnaire to best tailor your advertising strategy. Adwords performs the grunt of the work for you, you just need to select keywords and phrases you'd like to target, posts you'd like to gain more exposure, and where you want your website to appear (advertising).
One of the main benefits of using Adwords over other advertising platforms is that you only pay for results, known as pay per click (PPC). The best pages to target using Adwords are those that drive real results; subscription services, payment plans, or mailing lists, creating an ROI on your initial Adwords spend.
You can also use the keyword planner, further helping you make the right decisions, generating paid traffic to complement your SEO efforts and current organic reach.
Optimising On-Page SEO
As previously discussed in chapter one, on-Page SEO is no doubt the type you have more control over. This is because you are responsible for it – it's on your page/your website. There are many tweaks you can make to improve SEO, including adding alt tags to images, ensuring your website is designed well and user-friendly, and, of course, creating keyword-focused content.
However, one of the best places to start is your page(s) itself. All pages and posts on your website should be user friendly, engaging, and most importantly, load quickly. A page that fails to load quickly, whether that's the use of large images, obscure fonts, or straight-up madness drives users away – they don't want to wait, we're all very impatient…
One of the biggest mistakes many make is failing to optimise their images. In particular, several non-optimised images on a blog post will drastically increase load times, driving more and more users away. Instead, save your images for the web, or use an image optimiser/compressor to reduce file size. A great way to do this is saving your images as "web legacy" on Photoshop, allowing you to save images as low as 40kb without sacrificing on quality. Also, if relevant include your keyword in the image file name. This too informs search engines that your content is the most appropriate.
However, when a user leaves your website without interacting, this is called a "bounce." You can view your overall "bounce rate" on tools such as Google Analytics, providing much-needed insight into your website. For example, if your bounce rate is abnormally high, perhaps above 95% then chances are you're doing something wrong; this could be related to the website speed and load times.
Furthermore, as mentioned towards the beginning of Chapter two, ensure you are optimizing for search intent as well as general keyword research. Search intent is what people are specifically looking for, removing the guesswork, decreasing bounce rates, and increasing your content relevance in Google, thus increasing organic traffic. To do this analyze Google's suggested keywords, phrases, or questions, and include these as headings or questions within the FAQ on your page.
Finally, ensure to write keyword-focused meta descriptions. These are what users see before they click our page, and what Google analyzes to determine what your content is about. Many people leave these to the end (after they've finished their blog post), often rushing these to finish. Instead, write these at the beginning, setting the scene for your post and ensuring it's top-notch and keyword-driven.
Building Off-Page SEO
As mentioned earlier in Chapter two, dedicate sixty per cent of your SEO efforts to on-page and the remaining forty per cent to off-page. You have less control over off-page SEO, however, that doesn't mean you should pay much less attention to it.
For many business owners, off-page SEO is the more difficult of the two. It's more out of your control, at times frustrating, and requires tremendous hard work and time to produce meaningful results. With that being said, if off-page SEO is done correctly, it can work wonders for your website and/or individual pages or posts.
We'll start with the most basic off-page SEO methods, including:
Setting up tools such as Google Search Console and Google Analytics

Reaching out to similar websites to share your content

Promoting your content on social media platforms such as Facebook and Instagram
One of the very first things you should do upon the creation of your website is set-up Google Search Console and Google Analytics. Search console ensures your site is indexed, i.e. people can actually find your website. Conversely, Analytics allows you to monitor user behaviour, enabling you to adjust on-page SEO efforts to improve all-round user experience.
Second, you should reach out to similar websites to share your content. You can begin by sending an email to related websites, informing them of your latest blog post and why it will benefit them to use as a resource on their page. Remember: it's an exchange of value, provide something in-return to increase reply and success rate. This could be as simple as sharing one of their posts on your social media, creating a custom Pin for Pinterest, or agreeing to a guest post-agreement later down the line. We'll leave the choice to you, but the more creative you are the better – many website owners receive dozens of these a day, so you need to stand out from the crowd!
Finally, you should promote your content on social media platforms such as Facebook and Instagram. However, you may be wondering: Which platform should I use? This depends on your demographic, for example, if your audience is a little on the older site Facebook is the better option. On the other hand, if your audience are University students or younger then Instagram is the place to be. Share your posts to related public and private groups, host competitions, and engage with your audience to improve off-page SEO and an increased reputation and name in your niche.
Chapter 4: Monitor Performance & React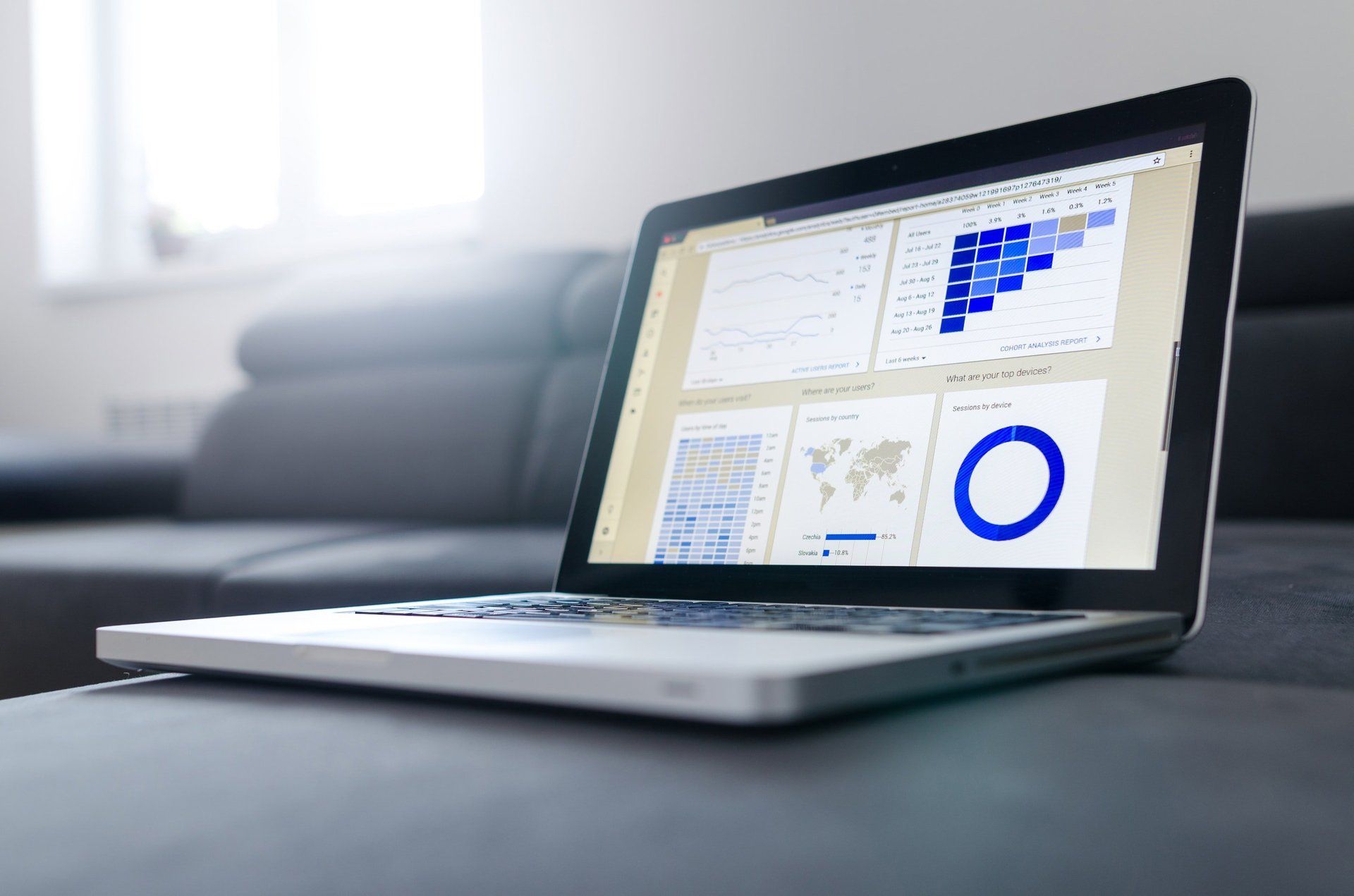 In the third and final chapter, we will discuss the importance of performance monitoring, SEO strategies, and performance reports.
Monitoring Your Analytics
There are very few tools quite as useful as Google Analytics. Google Analytics provides all sorts of useful metrics for your website, including user experience, traffic, and even active users right now on your website.
First, we will break down some of the most basic metrics should you acknowledge, including:
1)     Bounce rate
2)     Session duration
3)     Sessions by device
4)     Users
As mentioned previously, bounce rate is the number of people who visit your website but do not interact with any content, clicking off your site before viewing another page. Understanding your own unique bounce rate is essential, thus allowing you to make the appropriate adjustments to decrease the number of bounces you receive. However, it's important to note that some websites will have a high bounce rate, for example, affiliate sites and landing pages with redirects are designed to "bounce." If this is your website, then a high bounce rate is likely a good thing. Nonetheless, if your website has a low bounce rate it's important to understand why; is it the page load time? Is your content not good enough/relevant? Or are you out of your depth and writing about a subject you know nothing about? Play around with it, figure it out, and reduce those bounce rates – you won't regret it.
Next up, we have session duration. This is the avg amount of time a user spends on your website. In general: the longer a user remains on your website the better. Once again, creating better/more relevant content is a great place to start. Perhaps you've been scaring off users with invasive pop-ups or maybe your page is even broken? Once again, analyze your site, ask others for their honest opinion, and get to the bottom of this.
The sessions by device metric is an interesting one. Quite simply, this allows you to see the percentage of users visiting your website on several devices; mobile, desktop, and tablet. You'll likely find a common trend: most users will visit your site on a mobile, then desktop, and finally tablet. if this doesn't highlight the importance of mobile optimisation to you then I don't know what will.
Finally, we have the users metric. This is pretty straightforward, however, allows you to monitor just how well your website is performing and how much organic traffic you're generating. Strive to improve the total of users each month, but understand that you will have dips in traffic – this is completely normal and sometimes out of your control. 
Adapt & Pivot Your Strategy
When creating SEO content for your website, including blog posts, pages, and social media content, from time to time you'll need to adapt and pivot your strategy. This is true in multiple senses: to keep up with growing trends and to adapt to world events and seasons (if this applies to your website), not to mention adapting content to better suit your audience.
For example, you should look to review your analytics at least once a month, ideally every two weeks. This provides you with the opportunity to analyse what's going right, and what's going not so right, but not necessarily wrong. Constantly adapting your strategy is essential to survive in such a saturated market; innovate or die.
However, as aforementioned, you may need to pivot your strategy slightly in response to growing trends, world events, and seasons. A great example of this is the recent coronavirus pandemic. Instead of selling coffee from your shop to drink in, only allow takeaways, but ensure to advertise this! Similarly, you could create content in regards to your response to the pandemic, gaining respect from others and keeping your regular customers up to date.
Sometimes, other world events will increase the demand for certain products or topics. Once again, try your best to be at the forefront of change – issuing your own responses to what's going on in the world whilst making it relevant to your business/website.
Furthermore, trends and seasons somewhat intertwine. Let's say you have a website that sells sports gear, apparel, and clothing. Come wintertime, you're likely to sell more running leggings, gloves, hats, headlamps, and so forth. Ensure your content is at the forefront of the switch in trend, allowing you to gain more organic traffic, exposure, and of course, sales.
That's all good, but how do you actually adapt and pivot your strategy? This is concerned with creating fresh SEO content on several subjects, e.g. coronavirus, winter sports gear, or the latest trend of innovation in your niche/industry. Make sure you're always putting out new content, increasing exposure and organic traffic to your website.
Building an SEO performance report
SEO performance reports are great for analyzing where a website currently is, but more importantly where it could be in the near future. You can create these yourself if you're well versed in the area, and if not get an SEO expert to run the numbers for you.
Nonetheless, an SEO performance report should include the following:
1)     Current traffic (and percent from each device)
2)    Conversion rate
3)    Avg time on site & bounce rates
4)    Current backlink portfolio
5)    Recommendations for better SEO
There are many other metrics that can be included in an SEO performance report, but these are arguably the most basic and essential. We've covered the majority of these metrics in subsequent chapters and sections, however, will touch on these briefly again to illustrate the importance of these – let's begin with current traffic.
Understanding the current traffic to your website is crucial. Not only can you see the overall sum, but you can also analyze what pages and posts are performing better than others. If one or two are lagging behind (this is completely normal) then you can go back, perhaps make the content longer and more SEO optimised.
Secondly, the conversion rate is an important metric for many businesses. A conversion may be a sign-up to an email list, a purchase of a product, subscription, or other pieces of content. For other businesses, conversion rates are not important, especially if it's just a blog not selling any products or services. Once again, providing the current conversion rate allows you to re-think the whole set-up (if the conversion rate is low), perhaps asking for recommendations on how to improve this.
Third, we have the average time on site and bounce rate. These are two fairly self-explanatory terms, but are also very important. If nobody is on your site for no longer than twenty-seconds then chances are they're not engaging or reading your content. However, as discussed previously, some sites will naturally have a higher bounce rate than others; those directing to other sites, affiliate posts, and dropshipping businesses. It's important to take this into consideration, but if this does not apply to you and these metrics are low, it's paramount you get to the root of the problem sooner rather than later.
Fourth, we have the website's current backlink portfolio. If a website is currently struggling to rank and the site authority is low, you should focus greater attention on building high-quality backlinks. Remember: backlinks with a greater authority are more valuable than several with low authority. Approach other websites asking if they'll share your content, if you can guest post, or if they're open to some sort of collaboration.
Finally, we have recommendations better for SEO – arguably one of the more important components of an SEO performance report. This section (usually created by an expert) provides a rundown of what you can do to increase the performance and SEO of your website. For example, recommendations could be as following:
●       Use next-gen image formats for quicker load times
●       Focus greater attention on building backlinks to the homepage of the website
●       Add more SEO-focused keywords to the "about us" page
●       Add a contact form to the website
Acknowledging and working on these recommendations is a recipe for success, increasing the user-friendliness and SEO of your website. 
Expanding your SEO strategy
The final section is about how to expand your SEO strategy. There comes a point for all webmasters and content creators where they don't know what to do next… they think they've conquered it all, but that's far from the truth. The process and work are never-ending, it's always adapting and requires constant input to generate real results.
There are several basic ways you can expand your SEO strategy, including: 
1)     Re-visiting old content and updating this for SEO
2)     Remove broken links from your website
3)     Continue to use keyword research to create the very best and most relevant content possible
4)     Reach out to influencers
These will now be discussed individually in more detail.
If you don't already, you should seriously consider re-visiting old content and updating this in general, and for SEO purposes. Content often becomes outdated, perhaps requiring a few changes for it to be relevant. Whether it's a news article, adding more questions to an FAQ, or even adding an extra 500-words to an article, there are plenty of ways to refresh and update pieces of content. You should definitely consider updating these if they are not ranking too well, focusing greater attention on SEO to increase individual page and post rankings.
Over time, links will become broken, that's an inevitability. Ensure to include redirects to any broken internal links, and remove any broken external links. This is a timely process, but a worthwhile one, allowing you to retain user engagement, also reducing your bounce rates, too. If you're unsure of how to remove broken or damaged links pointing toward your website, contact an SEO professional. However, in most cases, you can contact the website owner and ask for these to be updated or removed.
Finally, to reach a wider audience, expanding your SEO strategy consider reaching out to influencers. Sharing your product, whether that's a sample or service with an influencer or two is a fantastic way to increase business and product exposure. Often, companies send influencers products to review for free, with these influencers sharing these products with their audience.