Reeve Architecture & Design: Website Design & SEO Case Study
Lumos Digital Marketing offer a range of different services to businesses of all sizes. Two of our most popular services are website design and search engine optimisation (SEO). At the start of the year we were approached by a client who was looking to take advantage of both of these services. Reeve Architecture & Design were an up and coming local architecture firm based in Stamford. At the time Reeve had very little presence online with no website and an outdated Google Business Listing. We had several consultations in the early stages which allowed us to put together the perfect plan of action for their business. 
So let's take a look at where Reeve Architecture & Design started off and where they are now: 
The Problem: 
The standout problem for Reeve Architecture was their lack of presence online. The work done by the team at Reeve is really standout and they are arguably one of the best service providers in their local area. The issue was that they had no presence online at all, no social media channels and no website. 
In addition to not having a website there was also steep competition from larger local architecture firms and comparison sites that dominated the top positions on Google. 
This is where we stepped in with a package of Website Design and SEO services as a solution. 
The Solution: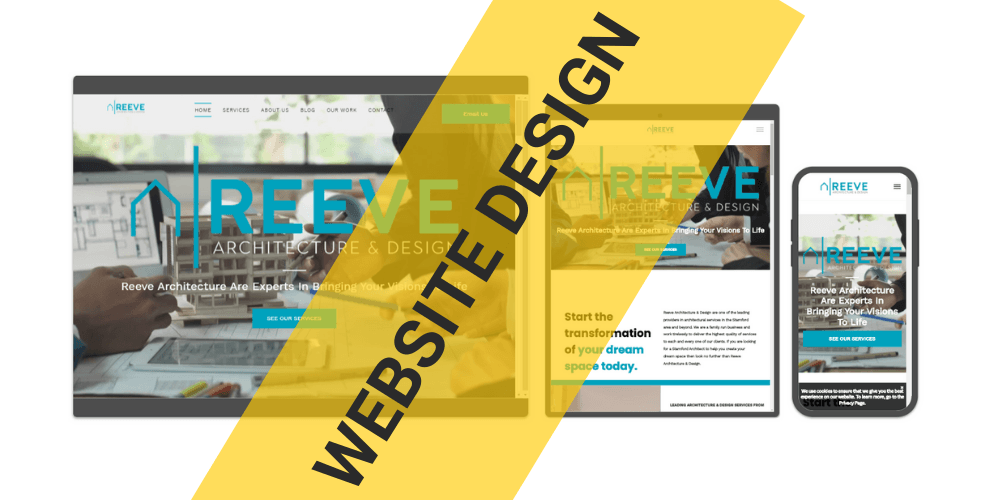 After our initial consultation with Reeve we put together a detailed plan and strategy that would not only provide them with a beautiful new website but also help get that website noticed and get ahead of their competition.
Our solution was broken down into 4 main sections:
Website Design: We created the Reeve website at the start of the year. We followed our usual design process of creating a website that is fully responsive and optimised for SEO from the get go. The site features a blog section and links to their social media accounts allowing them to keep their site automatically updated as they add new images to their companies Instagram account.
Local SEO: We helped set up the companies new Google My Business listing in the Stamford area and optimised it in line with newly created directory profiles for the company such as Yell and Foursquare.
Content Creation: We understand the value of high quality content at Lumos, this is what the core of our SEO strategy revolves around. We set about creating thousands of words of fresh copy and content for the website along with writing their first blog posts for the site.
Off Site SEO: Once we were confident that we had a strong and engaging website in place we began the process of building the companies off-page SEO presence. We gained several high quality backlinks through guest blogging on industry relevant websites as well as listing the business on relevant citation based websites. Over the year we have developed a strong and diverse link profile for the company that has seen it rise to the top of Google. 

Once the site was set live we implemented Google Analytics onto the website as well as setting up Google Search Console so we could ensure the work we had done would be both monitored and detected by Google.
The initial and arguably most important result from our point of view was customer satisfaction. We had a great relationship with the team at Reeve throughout the website design process which culminated in a website they could not be happier with. They received some great compliments on the quality and design of the website. Here is what they had to say about the final product:
"We would highly recommend Lumos for any digital, brand and content requirements. The website they created is professional, eye catching and easy to navigate. Their expertise in SEO has resulted in a huge increase in visitors and high Google ranking. In addition to this, Lumos created excellent written and visual content for the site that was a perfect fit for our business. He really understands how important a digital presence is for our business, and has fully managed the process for us. We are thrilled with the results – Lumos were an absolute pleasure to work with and are always proactive, knowledgeable and enthusiastic."
Meg – Reeve Architecture
Following on from the launch of the website we identified target keywords we wanted the site to rank for. We determined that 'Stamford Architect' had the highest search volume in their local area and set about pushing the site towards this position. Over the last two months the site has now sat comfortably at #1 on Google for this keyword and continues to climb for more long tail variations of this word. This achievement has resulted in a huge increase in visibility for the site along with a large influx in new enquiries for the company.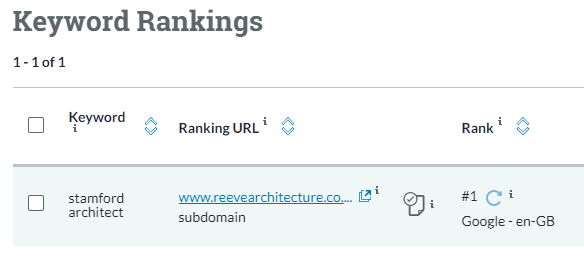 In addition to the work done on the organic listing SEO the attention to detail and continued work on the local SEO for the company has seen a huge uplift in their Google My Business figures. This business listing now drives massive engagement from people seeking architectural services within their local area.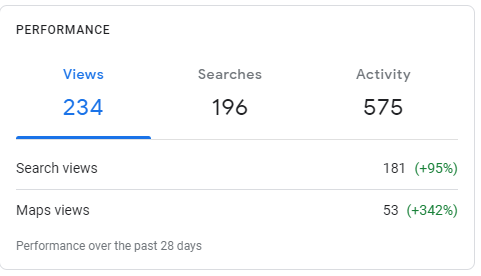 Conclusion:
For us the project undertaken with Reeve Architecture & Design has been a huge success. The project not only yielded huge results for both parties but also highlighted the importance of a strong working relationship. From the get go the channels of communication were open between both teams which helped ensure that the work produced by Lumos Digital Marketing was in line with the expectations of Reeve Architecture.
Going forward the work will continue between Reeve and Lumos as we begin to cast our net across a much larger geographical area. We will continue to improve the quality of the sites content and SEO optimisation whilst developing an extensive and long lasting profile of backlinks for the website.
If you feel your website could benefit from the services mentioned in this case study then there has never been a better time to get your website off the ground. Lumos Digital Marketing offer free consultations to all potential clients so we'd love to have a chat about how our SEO and Website Design services could help you.